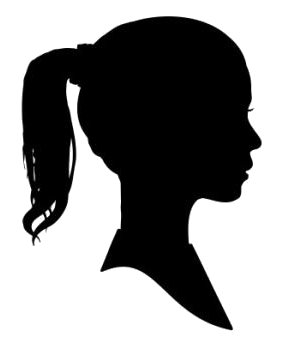 Joe Kahn
Owner and Founder
Joe Kahn is the Founder and Owner of The LINX Enrichment Club for Kids. He is an MBA graduate of Harvard Business School and has his undergraduate degree from Rensselaer Polytechnic Institute (RPI) in Troy, N.Y. Joe believes that he has found a way to bring together his passion for teaching and desire to help children expand their interests. Through LINX, Joe has created an innovative enrichment environment in which children explore and experience new things and learn along the way. He has proven that children learn and retain experiences most notably in a fun based environment, which is the hallmark of LINX.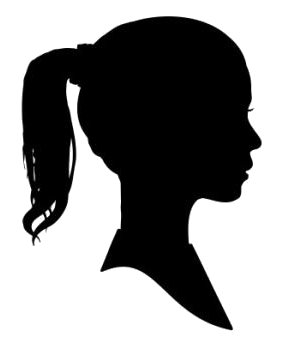 Melissa Habersaat
Melissa Habersaat is the Vice President of Operations for LINX and skillfully handles many of the day-to-day operations. Melissa has her BS from Babson College in Business and Marketing. She has spent the past 7 years developing programs and systems to help staff and children succeed. Along with her unmatched attention to detail, Melissa has led the G.I.R.L. Power and Entrepreneurs Club, two classes that teach children how to become more confident leaders.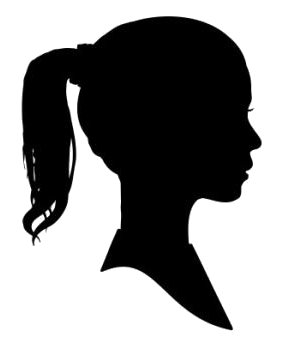 Josh Schiering
Vice President/Executive Director of LINX and LX Summer Camps

Josh serves as the Vice President of LINX and the Executive Director of LINX and LX Summer Camps. With over 20 years of experience managing and directing programs designed to help children thrive. His responsibilities include the day-to-day operations of a varied program that serves our community and families.

Josh prides himself on his ability to assemble a team that puts children first. Josh's staff training and character development programs have received national recognition. Josh holds a B.S. in Economics and Business.
Todd Livingstone
Todd (Mr. T) has a background in martial arts, with black belts in both Kempo Karate and Jiu-Jitsu. He studied for almost two decades under Master Nelson Chan in Wahlum Kung fu. He has an excellent relationship with his students, and focuses on making martial arts fun for all, while helping to truly refine the skills of those deeply invested in the craft. An outstanding teacher and essential member of the LINX collective, Todd looks forward to sharing his passion for martial arts with your child.
Caitlin Morton
Caitlin currently attends Boston University School of Social Work, where she is earning her MSW. She graduated from Middlebury College in 2016 with a BA in Classics. As the oldest of nine, Caitlin has lots of experience with children of all ages. While in college, she worked part-time at a preschool several days a week. During the 2016-2017 school year, she served with City Year in a fourth grade classroom at a Boston Public School. She would ultimately like to be a school social worker in an elementary school. Caitlin has worked in Junior Camp for five summers, and she also works at LINX during the school year.
Isabella Reeve
Isabella attends Wellesley High School and is the co-captain of the WHS Varsity Dance Team. She has been a dancer at LINX for ten years and is currently on Elite Company. She has been a regional and national competitive dancer for eight years. Over the past four years, Isabella has enjoyed being a teacher's assistant in the dance program at LINX and is excited to spend another summer as camp counselor!
Flora Kim
Flora is a modern, contemporary, ballet and hip-hop dancer and earned her B.F.A. in Dance from the University of Wisconsin-Madison in 2014. Originally from Seoul, South Korea, Flora trained at Walnut Hill School for the Arts (2005-2006) and Boston Ballet School (2006-2010) along with numerous dance education programs including World Dance Alliance Global Summit in France, Dance Education Laboratory, Bates Dance Festival, Perry-Mansfield School of Theater and Dance, American Academy of Ballet and Kirov Academy of Ballet. Upon graduation, Flora has been working with outstanding choreographers and companies in Boston including Prometheus Dance, Lorraine Chapman the Company, and Urbanity Dance. Flora has performed at notable places including the Boston Conservatory, Institute of Contemporary Art, Boston Center for the Arts, Hopkinton Center for the Arts, and Association of Performing Arts presenters in NYC. As a choreographer, Flora's most recent work Home, sweet home has won the grand award and was selected to present in South Korea at the 2016 World Soldiers & Youth Unification Security Vision Presentation Contest in summer 2016. As a teaching artist, Flora is currently a faculty at the Boston Ballet School teaching ballet and modern dance. Moreover, she teaches contemporary, creative movement, hip-hop, K-pop (Korean hip-hop) and Korean traditional dance at Boston local dance studios and public schools. Flora believes that being a positive influence to others through sharing her love of dance is the power of art that she values the most.
Akshay Gupta
Akshay has graduated from George Mason University, Virginia in Information Systems after completing his undergraduate work in Computer Science from Bharati Vidyapeeth's College of Engineering, India. His prior experience includes an internship with Defense Research and Development Organization and work at Tata Consultancy Services as a System Engineer. Apart from this, he has been playing soccer, volleyball and handball since the age of 12.
Daniel Merriam
Dan (Lt. Dan) is a leader in the Obstacle Course arts. He has completed 13 Spartan Races and achieved 2 Spartan Trifectas including the World Championship. He ran the 2015 Boston Marathon to benefit Children's Hospital, and is the founder and lead bootcamp organizer of a corporate fitness program called YOLO. His passion for Health and Wellness is only rivaled by his dedication to achieve goals through inspiration, motivation and determination. His leadership style is a partnership with his team to cultivate the "no one left behind" attitude. Lt. Dan is ready to Get After It. How about you?
Jennifer Downin
Jen was a nanny for 10 years and a preschool teacher for 3 years before starting a family of her own. Jen is a mother of five children, ages 5 to 13. She loves to watch her kids play soccer, run cross country, play deck hockey and flag football. If she gets a minute to herself she loves to walk, read and travel.
Kaely Schuh
Kaely is a graduate of Florida State University with a BFA in Dance. In her four years at FSU, Kaely participated in and performed at ACDA Nationals in Washington D.C and has worked in dance studios throughout Florida teaching ballet, tap, contemporary, jazz, lyrical and modern technique and choreography to a wide variety of age groups. Kaely's dance career started at the young age of three years old, graduating from both BAK Middle School of the Arts and A.W. Dreyfoos School of the Arts. Kaely has also participated in many competitions including Dance Masters of America, JUMP, and Onstage America. Kaely has been working at LINX for two years now, and has been working in our customer service and dance department!