Performing Arts Classes Improve Self Confidence, Focus, and General Health
Grace Tummino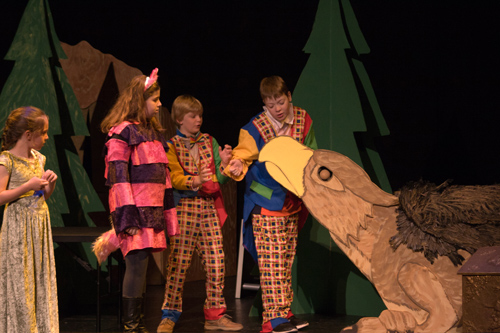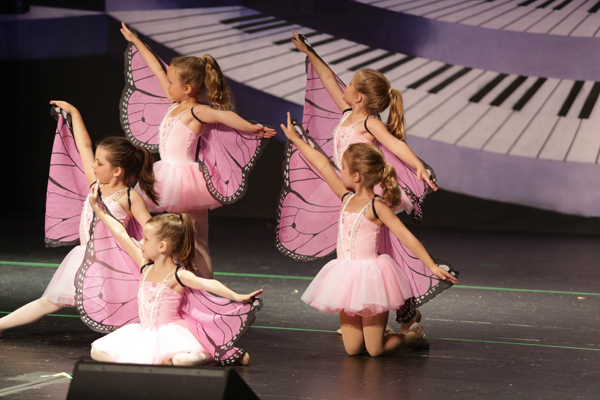 Did you know that participation in performing arts classes can help your child improve self-confidence, study skills, and overall health? Learning to dance or act requires focus, determination, practice, and patience, all needed for a successful school year. LINX specializes in award winning Theater and Dance classes for all ages, with the goal of fun and learning. The physical activity, team or cast environment, and focus on technical training found in both theater and dance classes help your child take on academic and social challenges in school. Most importantly, children gain these benefits while doing something they love!
LINX Theater offers a wide variety of voice and theater classes for children 3 years to 12th grade. Participation in a theater class can help your child develop the ability to be heard, to give comfort through laughter, and to feel confident in difficult situations. Our Theater Director, Todd Morse, is confident in the benefits, "It is our mission at LINX Theater to create a strong foundation of creativity and self-confidence in all our players so that, no matter what schooling or occupation they pursue, they can always draw on these roots and stand out from the crowd."
Theater Class Program Benefits:
Grow in confidence and creativity
Foster teamwork and friendships
Learn and improve vocal projection, stage presence and technique
Explore dramatic elements through song and dance
Learn to combine movement and singing
Learn to act through choice and imagination, not just mimicry
LINX Dance classes involve aerobic activity along with mental focus to learn dance routines. This kind of activity helps improve both physical and mental fitness. LINX Dance classes include ballet, hip-hop, breakdancing, tap, lyrical, jazz, acro tumbling and more. With the help of highly qualified dance instructors, children in preschool through high school are inspired to reach their individual potential. Our Dance Director, Heather Emley, says, "We take pride in providing strong technical classes while creating a fun and encouraging environment for all dancers."
Dance Class Program Benefits:
Develop confidence, coordination, creativity, grace, musicality, rhythm, and technique
Foster true camaraderie and lasting friendships
Learn self-expression, discipline, and passion
Enhance physical and mental fitness through professional training in recreational or competitive classes
What to expect from LINX Theater and Dance Classes
Theater and Dance classes for all ages are professionally taught and take place at LINX headquarters in Wellesley, MA. Theater classes have the benefit of an extensive collection of costumes, props, scenery, stage sets, and use of LINX's own Black Box Theater. Dance classes take place in the state of the art dance studios, enhanced with Marley sprung floors to help prevent harsh injuries and repeated collisions.
Learn more about LINX's Fall Theater and Dance programs by visiting http://www.linxclasses.com, or call 781-235-3210 to speak with a friendly staff member.
---
A Creative Spark Leads to Personal Growth in Kids
Grace Tummino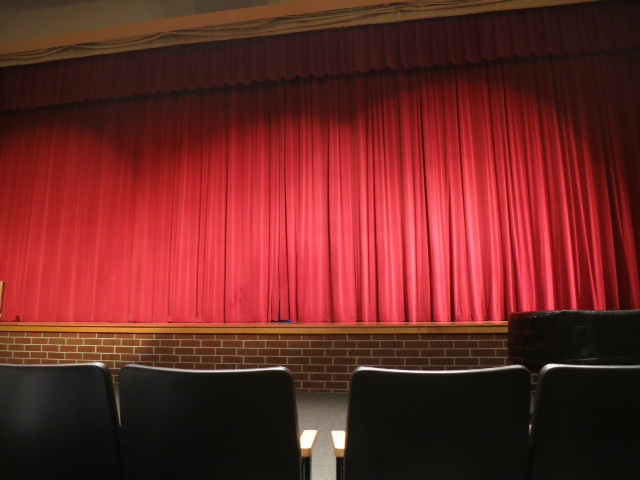 I had the privilege of watching my daughter in a high school play, which brought me back to my own "stage crew" days as a kid. More importantly I realized that with the right guidance, kids can perform beyond their own expectations, while setting themselves on a path to great personal growth.
I say it was my privilege because a lot of personal effort goes into learning to perform. As I watched the effort my daughter put into her role in A Midsummer Night's Dream, I thought to myself, "Wow, she has come a long way with her confidence and ability since middle school." I also watched with awe, as the kids were able to speak many lines in the Old English style with great clarity and confidence! I was very impressed with the dedication that must have gone into the performance.
The confidence gained helped to bring out (even further than it already was) my daughter's ability to make people laugh, regardless of the situation. I always knew she inherited the comedy gene seen in our family tree, so it was no surprise that her interests would take her to the stage. If there is a spark of interest in this creative art form it is worth the effort to engage your child to sign up to audition for a part, as in a school play, or to enroll in a program led by professionals who have a deep love for theater and teaching kids.
I don't know how far she will take her acting interest, but how ever far she chooses, I will always be her biggest fan. Acting education has so many personal rewards. Even if the theater is not pursued as a career, she keeps valuable personal skills to move forward with in life, like the ability to be heard, to give comfort through laughter, and to feel confident in difficult situations. I want to nurture her love of the performing arts, and our family is happy to support and enjoy the evolution of a wonderful, creative young lady.
LINX Theater is the ideal environment to nurture your child's creative spark, with recreational and advanced classes for all interest levels.
---
A "Little Golden Book" Gets a Life of Its Own
Grace Tummino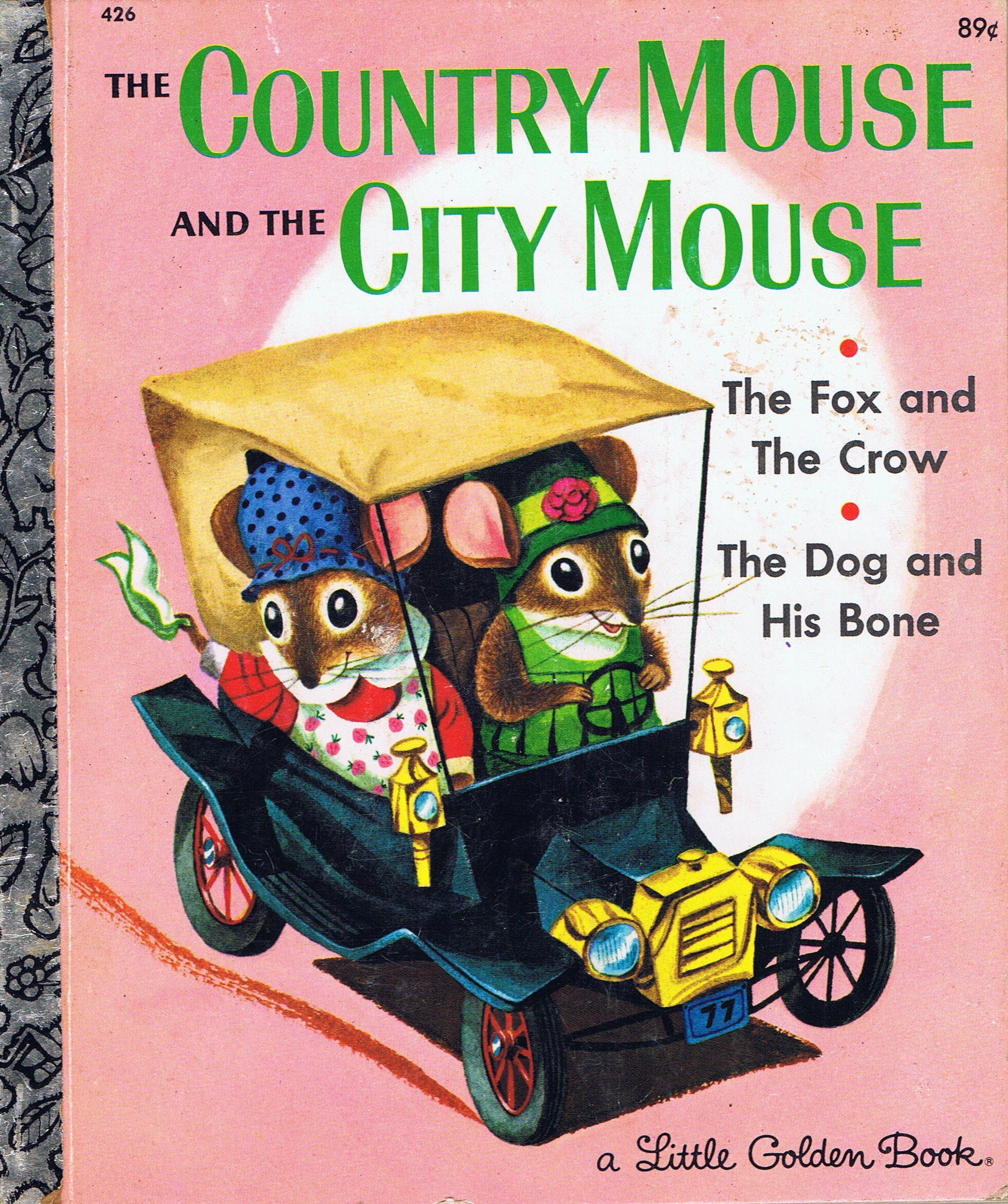 What's even more fun for kids than being read to? Acting it out!
Listening to a story and getting to act it out, I promise you, will have a lasting positive impact on friendships, lessons learned, and memories that will stay for a lifetime. How do I know? Let me take you back to my early elementary school years…I'll leave out the date and just say I'm an adult with my oldest kid in college now.
We loved having the "Little Golden Books" read to us as kids, and even more fun was bringing the characters to life in short plays, like The Country Mouse and The City Mouse, which had a positive impact on my life. Even though I didn't have a role in that play (back then we didn't have equal roles for everyone), I had my fair share of fun in others. I had immeasurable fun helping my best friend, Missy, and my sister, Maggie (same age as me), rehearse their roles, as they acted out 2 mouse cousins living very different lifestyles, one of simplicity and safety, and the other of extravagance with danger at every turn.
I watched it all play out from practicing lines at home to dress rehearsals, with my sister donning adult sized pearls, gown, heels and hat much too big for her, and the BFF in comfy country clothes, which suited her perfectly because she lived on a farm in real life. I was in complete awe of the city mouse's NYC attitude and swank as she tried to convince her country cousin, who was content to eat berries from her garden, to come with her to the grandeur of her mansion, and the promise of dining on the crumbs of an exquisite table laden with meats, cheeses and pastry. In the end, if you know the story, they narrowly escape a hungry cat and other dangers without ever tasting the roast!
To this day, if I recite the line "My dear, I do not like to boast, but have you ever tasted roast?" my BFF or sister will loudly proclaim, "A roast of beef, done to a turn! Or coffee spilling from an urn!"
We all stayed close over time, and I credit that to the opportunities we had as young kids to be part of something slightly bigger, even a small production inspired by a short story from a "Little Golden Book." Helping each other do something you love goes a long way in forging friendships, and the lessons learned are limitless. My circle and I learned not to take the simple life for granted, and not surprisingly the BFF found her way to owning her own farm, complete with chickens and horses, and my sister lives just on the outskirts of a big city, where she can put on her pearls and heels and know she is but a short drive away from a fine dinner. Something wonderful happens when kids act out what they read in books, and the lessons and friendships stay with us for a long time.
---
Bring Your Favorite Characters Outside!
Grace Tummino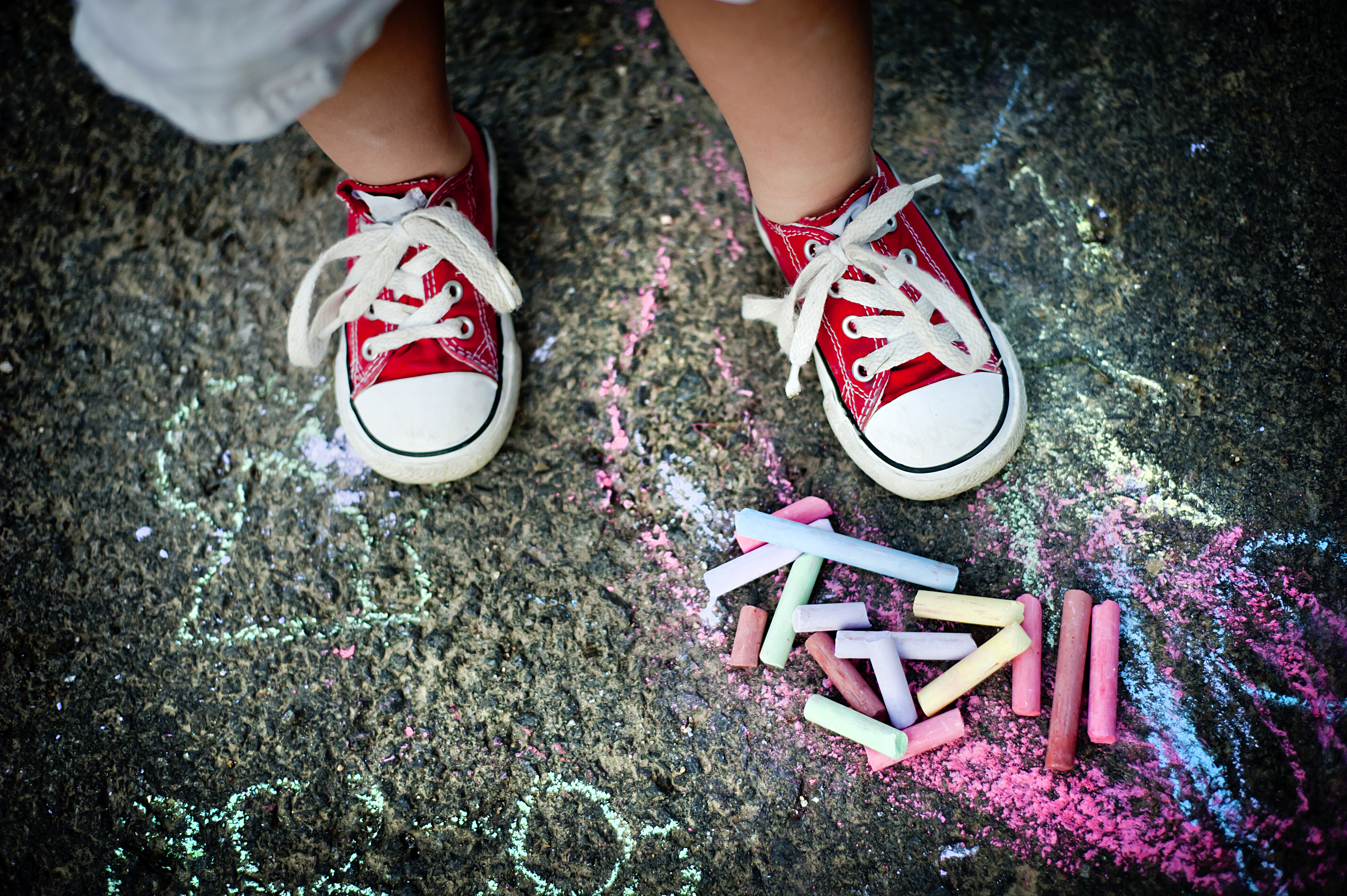 Kids love and relate to the characters on the TV shows we let them watch, so why not create a fun outdoor game based on their own imagination and their favorite characters? With a little help from you, there can be a fun one on one game for you and your preschooler to enjoy and remember for a long time!
Character Splash!
All you need is sidewalk chalk, water balloons, and imagination!!
Step 1:

Think about your child's favorite TV characters. Daniel Tiger, Peppa Pig, Elmo, and Thomas the Tank Engine come to mind as a few good ones! Ask your child to think of as many as he/she can, especially if you want to make it a nice long game!

Step 2:

While you're thinking of the characters, fill a bucket with water balloons. About 20 small ones can keep you going for a while.

Step 3:

Using colored sidewalk chalk, cover the driveway with simple forms, 2 feet apart, of Elmo, Daniel Tiger, etc. Your child will love helping you do this. (You can even repeat some of the favorite ones for game longevity). Every child is an artist…let them be creative!

Step 4:

Have your child toss a balloon at the characters, and let them know that the one he/she splashes is the one they get to act out for you!

Step 5:

Loud applause, of course!

Step 6:

Repeat, taking turns between you and your child. You can play this game with siblings and friends too…just take turns till the balloons run out.
As always with young children, make sure to clean up the small pieces of water balloons and chalk to prevent a choking hazard.
There is nothing better than laughing and remembering these times with your kids. My kids (cough, cough, oldest 21) still remember me being the "traffic-guard-fast food-drive through-cashier" in our driveway as they rode their tricycles and scooters in circles around me. In fact, they would request this game whenever it looked like "mom was in the mood for a game!" I have great memories, and I know this is sure to be a splash for you!
---
Benefits of Competitive Dance
Miss Heather Emley, LINX Dance Director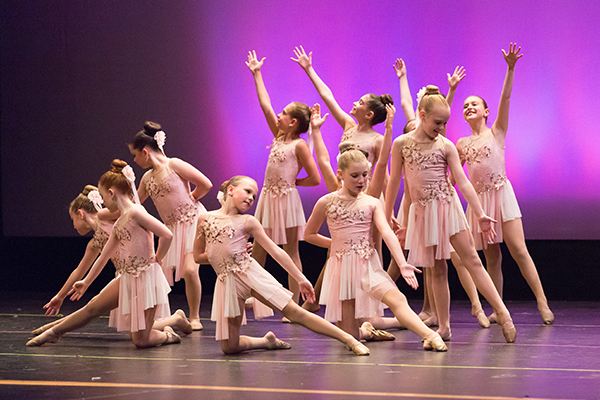 The LINX competitive dance program is beneficial in teaching young dancers about commitment while also giving them an opportunity to grow as dancers and share their love of dance.
Not only is a competitive dance program a great way to learn how to be on a team and to build a strong bond with other members on the team, but it also helps dancers learn how to motivate one another and work together to grow and achieve both individually and as a group. Dancers have the chance to make great dance friends from a variety of nearby towns and share their love of dance.
Throughout the season, dancers will perform at three mandatory competitions with the opportunity to perform solos, duos, trios, and small groups at additional competitions. Dancers will learn a variety of genres of dance from professional and highly qualified instructors. Moreover, dancing on stage multiple times throughout the year will help children develop poise, confidence, and self-esteem.
The commitment that competitive dance programs require result in more studio hours that focus on building proper technique, strength and flexibility. Additionally, dancers can expect more disciplined and structured classes in which they are held to higher expectations and standards. Learning to balance dance with other commitments is a great way to learn responsibility, time management, discipline and how to take constructive criticism.
Dancers in our competitive program will have a professional photo shoot (head shots and action shots) to be used during the season. Dancers also have the opportunity to learn extra group choreography over the summer for a chance to compete in additional routines at competition.
As always, with our competitive dance program you can expect age appropriate music, choreography, and costumes.
---
AUDITION: Learn by doing
Ms. Katie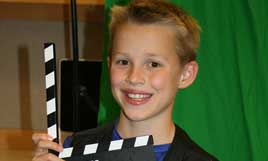 June 26, 2017
Audition technique can be learned in workshops and classrooms, but the best way to improve is by doing. "Audition" can be a scary word at first. It takes many tries before one feels that they truly know how to audition. But even then, there's always the possibility of unexpected encounters and moments in the audition room. I can't even begin to guess how many auditions I've been to, but it's been a lot. Through repetition, I've learned auditions styles, techniques and procedures that help me to maintain as much control as I can in the audition room. But, the end result is up to the directors, and that's what makes auditions so unnerving.
At LINX, we make sure everyone who auditions for us knows that there's no risk of complete rejection. Everybody is invited to something. We also like to make the audition room friendly, positive, and fun. While this may not be the audition experience in high school and beyond, it's certainly how we like to start our performers off. After all, our auditions are practice more than anything. We hope that after auditioning for us multiple times, our performers will feel more confident when they step into an audition room outside of LINX.
Here are a few quick tips I have for auditions:
When singing or reading a monologue, try not to look directly at the directors. Look above their heads at a spot on the wall. This way, the director does not feel like you are using them as a scene partner, which can be awkward for them if they want to jot down a note, or move their eyes to another part of the room.
Introduce yourself! When you stand before the directors, tell them your name and what reading or song you are performing. For instance, "Hi! My name is Katie and I will be singing 'Somewhere Over the Rainbow' from The Wizard of Oz."
Take a risk. Directors aren't looking for their own interpretation of a monologue or song, they are looking to see yours. They might not have the same vision, but they will see that you did something big and courageous with your audition and acting is all about taking risks.
---
Acting on the Fringe
Mr. Todd
June 21, 2017
When working in the theater, I have always been known for being a part of everything; main stage shows, black box shows, acting, tech, directing, producing… Every element is challenging and rewarding for its own reasons - but some of the purest fun is in the fringe programs. Improv troupes, sketch troupes and mystery theater. These are the daring groups and some of the most experimental. They are also the fastest way to develop creativity and confidence - the bedrock of LINX Theater.
Troupes like LINX's Mad Hatters and Mystery do just this. Mad Hatters is for the bold. As an improv troupe, there is no script. Players learn to live by their wits. They learn to trust their instincts and move fast. They also learn to rely on one another. They build confidence as a team, learning each other's habits and turning it into comedy gold. Mystery Theater is incredibly unique since the show happens in multiple rooms at once. It is half scripted and half improvised. Imagine walking around a giant board game of Clue. You walk into one room, you witness one clue. Your friend in another, learned something different. The actors learn the control they have over the audience, leading them toward, or away, from the solution to the show.
I love every moment of a scripted show, but there is something unique about a show that throws the script away; in which actors leap into the abyss with only their wits as a parachute. These are the extreme forms of theater. Instead of the X-Games, they are the X-Shows. The actors thrive outside the norm and explore the fringe.
---