LINX Friday Nights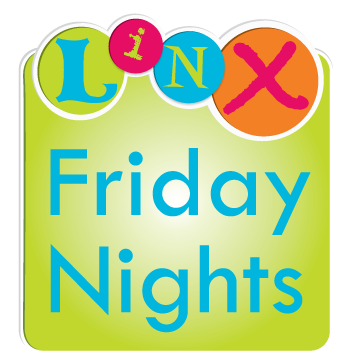 LINX Members are invited to attend exclusive LINX Friday Nights!
Children join their favorite LINX Staff for an evening of fun activities, dinner, playtime with friends, and so much more!
Registration required. Click a link to the right to register online or call us at 781-235-3210.
LINX Movie Night: Movie Night typically takes place on the 1st Friday of each month. LINX Members ages 4+ are invited to attend this drop-off event for FREE! We show two age appropriate films, and compliment the evening with a pizza dinner and fun activities run by your favorite LINX Staff. Guests are welcome to attend only if there is space. The Guest Fee is $45.00.
Other LINX Friday Nights: We offer a number of other Friday night events including Acting Workshop, Dance Night, Dodgeball Night and more! These events are open to LINX Members and their guests ages 4+ for a fee of $20.00 per child. The evening includes pizza dinner and fun-filled theme activities!